College Feature
Countdown: College Tennis Returns Leaders of Tomorrow
by Dan Johnson, 29 October 2015
College tennis has a storied history of producing athletes that have gone on to achieve great success in the professional ranks.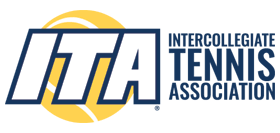 But it's not just on the courts where former college tennis players shine. Take a look around at some of the biggest companies and organizations in the world, and more times than not you'll find that the Chief Executive Officer and other senior leaders have a tennis - and more specifically a college tennis - background.
In a recently conducted survey of college tennis alumni by the Intercollegiate Tennis Association (ITA), nearly one-third of responders have at one time owned their own business, in addition to 50 percent having completed an advanced degree. Close to 90 percent of respondents still enthusiastically support their former tennis programs.
"I am very proud that the ITA serves college in a way that enables our sport to return the leaders of tomorrow," said ITA CEO Timothy Russell.
Perhaps the most notable ex-college player turned business-world success story is Mark Hurd, the co-CEO of Oracle and former chairman, CEO and president of Hewlett-Packard.
Hurd attended Baylor University on a tennis scholarship and graduated with a Bachelor's degree in business administration. Hurd has been a long-time supporter of college tennis, having helped Baylor fund its tennis center renovations (the facility is now called the Hurd Tennis Center), and recently, Hurd and Oracle entered into a partnership with the ITA. Oracle not only is the main sponsor of the ITA's Collegiate Tennis Rankings, but they also sponsored the 2015 Oracle/ITA Outing & Awards Luncheon (which honored the 2014-15 ITA Men's and Women's All-Star Teams, and the ITA Arthur Ashe, Jr. Leadership and Sportsmanship Award winners) and helped run the ITA's first national championship of the 2015-16 season, the inaugural Oracle/ITA Masters, which saw its men's singles and women's doubles finals broadcast live on Tennis Channel.
Molly Fletcher, a former women's tennis player at
Michigan State
, has proven that she has the ability to compete - and succeed - in a male-dominated industry.
As one of the few females in the sports agency business, Fletcher carved out an extremely successful career, even being hailed by CNN as the "female Jerry Maguire." She worked with high-profile clients like John Smoltz (MLB Hall of Fame pitcher), Matt Kuchar (PGA Tour golfer) and Erin Andrews (FOX Sports reporter) and has negotiated over $500 million in contracts. The Michigan State alum, who will deliver the keynote address at the 2015 ITA Convention, is the founder and CEO of the Molly Fletcher Company, which serves clients through keynote presentations, team building programs and online learning.
"Being a student-athlete at Michigan State taught me how to compete," said Fletcher, who has authored three books and serves as a National Trustee member for the Boys & Girls Clubs of America. "What I learned on the court, I applied every day on the job. In the sports agent industry there are actually more agents than athletes to represent, so it's an incredibly competitive business. The most important thing I learned from my college tennis career was that to be successful, you have to be resilient. You learn how to recover from adversity faster - from a double fault, from losing a point, from losing a set, from losing a match. You learn that you can't let it unravel - you have to bounce back. That's a mentality that you have to have in order to be successful in business."
Now in its 22nd year, the ITA Achievement Award pays tribute each year to past participants in the world of varsity tennis who have achieved excellence in their chosen careers. The spirit of the award honors both professional success and contributions to society, made either as a direct result of a career, or through humanitarian efforts.
The 2015 ITA Achievement Award Laureate, John Bridgeland, was a self-described "average" tennis player at Harvard University. In his acceptance speech in September, Bridgeland was quick to credit the sport and his experiences while a member of the Crimson team for giving him the confidence, courage and inspiration to carve out an extremely successful career path. Bridgeland graduated with honors from Harvard in government and received his J.D. from the University of Virginia School of Law. The CEO of Civic Enterprises and co-Chair of the Franklin Project at the Aspen Institute, Bridgeland has worked for former U.S. Congressman Rob Portman and in 2000, served on George W. Bush's Presidential campaign and transition team. In 2010, President Barack Obama appointed Bridgeland to the White House Council for Community Solutions.
Former
Notre Dame
men's tennis player, Marco Magnano (1993-97), has become one of the top sales executives at
Salesforce
, a cloud computing company in San Francisco, California. He says there are many similarities between being successful on the tennis court and in life.
"In tennis, my success was always a direct result of my mental preparation, hard work during practice, and ability to compete and execute during matches," said Magnano. "It is this exact same approach that I have applied to my professional career, and following this formula has enabled me to be extremely successful."
College tennis players have also gone on to be leaders in the sport they grew up playing. Katrina Adams was an NCAA National Doubles Champion while at Northwestern, and following a successful professional career that included 20 doubles titles, she now serves as CEO, President and Chairman of the Board of the United States Tennis Association. Melissa Pine, the WTA Championships Tournament Director, played (1996-2000) and coached at Washington State University. Todd Martin, another Northwestern graduate, was a decorated professional player, reaching No. 4 in the ATP rankings and making the singles final of the 1994 Australian Open and 1999 US Open. He now serves as the CEO of the International Tennis Hall of Fame.
"My dad drove me to school and dropped me off at Northwestern and more or less the words he shared with me were 'these are going to be the best years of your life' and to that date, they were," said Martin. "I'll always remember the impact that people at school had on me, and especially because of my focus on tennis, I'll always remember my coach and my teammates and feeling like no matter what, I was accepted, supported and encouraged. That is, at a fairly challenging time in one's personal development, seventeen-to-twenty is not an easy time for a young adult, that feeling of camaraderie and brotherhood was critical to my personal development."
Since August, Dan Johnson has served as the Director of Communications for the ITA. Johnson previously worked with the Mountain West Conference as the Assistant Director of Communications.
Blue Chip Announcement Friday
Kick off your Halloween weekend with a Blue Chip commitment announcement from Top-5 senior Zeke Clark of Tulsa, Oklahoma. We will have Clark's commitment first thing tomorrow morning. In the meantime, check out all the great content that Tennis Recruiting has brought you in our exclusive coverage of the Countdown to Signing Day!
About the ITA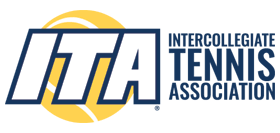 The
Intercollegiate Tennis Association
(ITA) is the governing body of college tennis, overseeing men's and women's varsity tennis at all levels - NCAA Divisions I, II and III, NAIA and Junior/Community College.
Comprised of nearly 1,700 men's and women's coaches representing over 1,200 institutions across the country from all three NCAA Divisions, as well as the NAIA and Junior and Community Colleges, the ITA oversees activities involving over 15,000 varsity college student-athletes. In addition to ITA collegiate coach members, the ITA welcomes collegiate varsity players, junior players, corporate, and affiliated membership of alumni, associate, college parents, conferences & associations, international federations, junior family and professional.
Connect with the ITA on Facebook, Twitter, Instagram, YouTube, or on their website.
About K-Swiss
College Content at TennisRecruiting.net is sponsored by K-Swiss.
At K-Swiss we are 100% invested in the sport of Tennis and committed to helping players play their very best and win at every level. From a competitive junior or adult player to the greatest doubles team of all-time, Mike and Bob Bryan. For over 50 years we have been making some of the most innovative, high quality tennis footwear in the game featuring the very best in comfort with a consistent fit.
We encourage you to try the K-Swiss shoe that is best for your game.
Connect with K-Swiss on Facebook, Twitter, and YouTube - or on their website.
About CrampsAWAY
CrampsAWAY is proud to sponsor the Countdown to Signing Day series of articles at TennisRecruiting.net.
What is CrampsAWAY Pro?
CrampsAWAY Pro is an all-natural, food-grade liquid supplement that can prevent or instantly stop cramps. CrampsAWAY comes in convenient single-serve packets, perfect for any athlete on-the-go. CrampsAWAY Pro is completely safe and free of any banned substances. It's also NSF Certified for Sport, so athletes can use it whenever needed, with the assurance that they are not putting anything foreign, unhealthy or illegal into their bodies.
Are any elite athletes using CrampsAWAY?
Absolutely! CrampsAWAY Pro has become the go-to cramp solution for many of the best athletes in the world; including pro sports teams in the NCAA, NFL, NBA, MLB and MLS. Also, many top ATP players use CrampsAWAY Pro as a competitive advantage, including John Isner, Jack Sock, James Blake and Tim Smyczek.
Connect with CrampsAWAY on Facebook, Instagram, Twitter, and YouTube - or on their website.
Leave a Comment
More College Coverage
10-Sep-2019
Backed By Players, Whitlinger Promoted to Furman Head Coach
The Furman men's players wrote emails and met with administrators championing the promotion of J.J. Whitlinger to head coach of the program. The support helped boost Whitlinger's spirits during the long coaching search process, which ended with him getting his first chance to be a head coach.
21-Aug-2019
Anghelescu Empowered to Become Penn State's Head Coach
Alexandra Anghelescu attended a WeCOACH conference in Denver right before she interviewed for the Penn State women's head coaching job this summer. The experience gave her confidence she was ready to lead a program.
20-Aug-2019
Sheehy, Rogers Capture ITA National Summer Titles
Seniors Jonathan Sheehy of Abilene Christian University and Anna Rogers of N.C. State captured the singles titles at the ITA National Summer Championships in Fort Worth, Texas. Sheehy also teamed with Texas Tech's Parker Wynn to win the doubles title.