Special from
Zoo Tennis
As the USTA's Director of Collegiate Tennis, Stephen Amritraj keeps his finger on the pulse of the sport at the new USTA National Campus in Lake Nona, Florida. The USTA's College Match Day initiative has become a popular activity at the new home of American tennis, and Amritraj has played an integral part in its development.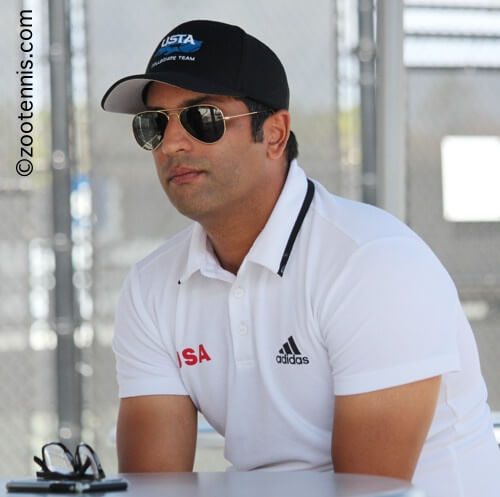 USTA Director of Collegiate Tennis Stephen Amritraj
©
Zoo Tennis
The 33-year-old Amritraj, who played at Duke from 2002-2006, joined the USTA as a National Coach in 2014 and began focusing on collegiate tennis a few months later.
While visiting the National Campus this month, I had an opportunity to talk with Amritraj about the latest developments in college tennis, including the deal to televise college dual matches on the Tennis Channel, the recent success of former collegians on the pro tours, this summer's second annual All-American College Combine and the role of the Universal Tennis Rating.
Amritraj was unable to speak on the record about the International Tennis Federation's planned Transition Tour and its impact on the collegiate game, but provided this statement:
"The USTA has created an internal working group to proactively engage with the ITF. This working group will be providing information to our committees at the USTA Annual Meetings [next month]. The group will also be providing information to all affected American stakeholder groups in the coming months."