Player Spotlight
Spotlight Players of the Week - Jake Fraunfelder and Katie Andreini
by Rhiannon Potkey, 6 March 2018
SPOTLIGHT ON Katie Andreini (Cary, North Carolina)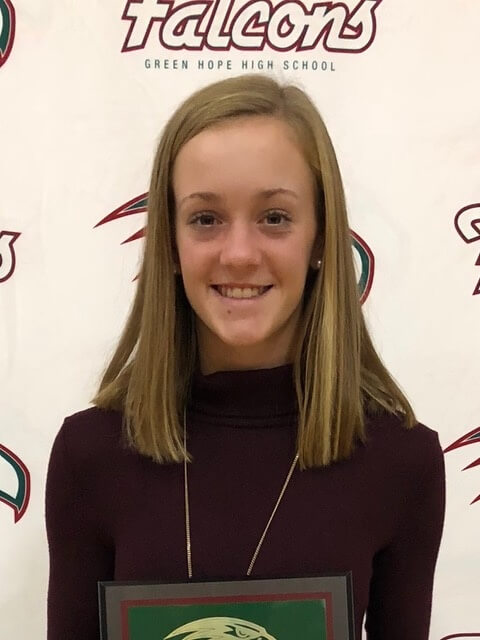 Songs on your playlist: Taylor Swift and anything country.
Favorite food: Oreo ice cream
Dream vacation destination: Hawaii.
Favorite athletes: Lauren Davis and Angelique Kerber.
Future occupation: Probably something in the medical field. A nurse or a physical therapist are my top two.
If you could have dinner with anyone dead or alive, who would it be: My grandparents and my aunt, who have passed away. I would also like to invite Maria Sharapova.
Must-watch TV shows: Friends and Parenthood
Favorite movie: Titanic
If I am not playing tennis, I am … spending time with family and friends or going to the movies. I also love to paint my nails and do designs on them sometimes.
Twitter handle: @katieandreini
Instagram: @katieandreini