Special from
Zoo Tennis
One of the maxims of college recruiting recommends selecting a school where you'd be happy even if you weren't on the tennis team. For blue chip Amber O'Dell, a coaching change after she had verbally committed to the University of Virginia did cause the 17-year-old from New Jersey and her family some anxiety, but her desire to enroll there never wavered.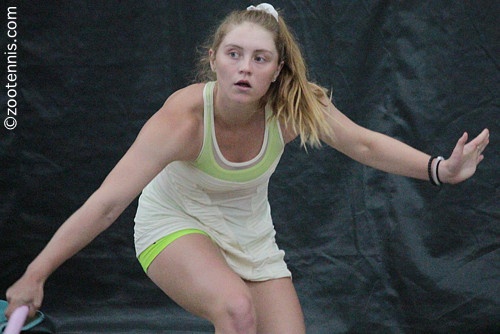 Blue Chip Amber O'Dell Has Signed With Virginia
©
Zoo Tennis
"That was a really scary process for me," O'Dell said of learning, a few months after her verbal commitment, that head coach Mark Guilbeau and associate coach Troy Porco were leaving the program. "Once they both left, I guess I was on the market again, so coaches started to contact me. I was really nervous, and I started thinking, I really don't want to go anywhere else. I can never imagine myself anywhere else. So it was a hard time."
For several weeks, O'Dell was back in the recruiting game, a process she had thought she was done with.
"We were a wreck," said O'Dell's mother, Rondi. "Her especially. I had talked to Mark [Guilbeau] and he said, I just want to let you know I'm doing whatever I can to try to keep her here, but I want to let you know that now that we're gone, other coaches can contact you again. And that did happen. It was like September 1st all over again, kind of like Groundhog Day. We just politely replied that, as of right now, we're still planning on attending Virginia. But if anything changes, can we just let you know? We didn't want to not respond to anybody because we didn't know what was going to happen. But [Amber] was upset, saying she really didn't want to go anywhere else. I said, well, you have to start thinking a little bit differently right now and get through the days, don't think so much about it."