Special from
Zoo Tennis
Ronan Jachuck didn't limit his options when investigating possible colleges. The blue chip recruit took unofficial visits to Harvard, Princeton, Penn, Georgia and Florida last fall to gather information, and began narrowing his choices at the beginning of year. One school stood out, with the Boca Raton, Florida resident verbally committing to Harvard in February.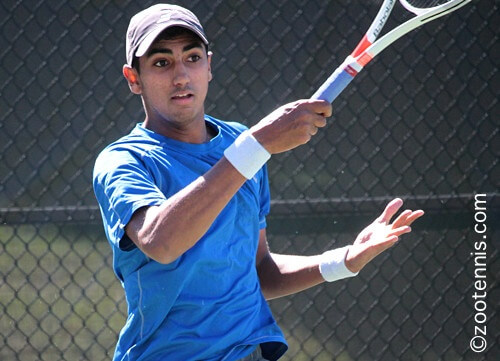 Blue Chip Ronan Jachuck Has Committed to Harvard
©
Zoo Tennis
"It was a tough choice," said the 17-year-old, who has lived and trained in Florida since 2014. "I definitely wanted a good academic school. I wanted a balance of tennis and academics, somewhere where I could pursue both at the highest level. I was definitely interested in Ivies from the start of the recruiting process, but after I visited Harvard, I think it made my decision a little bit easier. I saw the ambition that coach [Andrew] Rueb had, and the players on the team. I could see where they wanted to be and I really wanted to be a part of that."
With Harvard one of the most selective schools in country, Jachuck knew his athletic credentials alone would not be enough to ensure his admission.
"At least for Harvard, they look for well-rounded people, but I think they also look for people that can make their student body diverse," Jachuck said. "As an extracurricular, tennis is my kind of spike in the application. My academics are solid, but then the tennis is what kind of sets me out from other kids. I may fall in the middle or the lower end, but the tennis definitely helps you to stand out."