Special from
Zoo Tennis
CHARLOTTE, N.C. - A new location and Tropical Storm Michael conspired to force most of the play into three days at the ITF Grade B1 Pan American Closed last week at the University of North Carolina-Charlotte.
The boys played four of six rounds in the final two days, while the girls played five, yet champions were crowned on Saturday, with No. 2 seeds Govind Nanda and Elli Mandlik capturing their first Grade 1 singles titles. Nanda defeated No. 3 seed Eliot Spizzirri 6-2, 6-1 in the boys final, while Mandlik downed No. 11 seed Savannah Broadus 6-1, 6-3 for the girls title.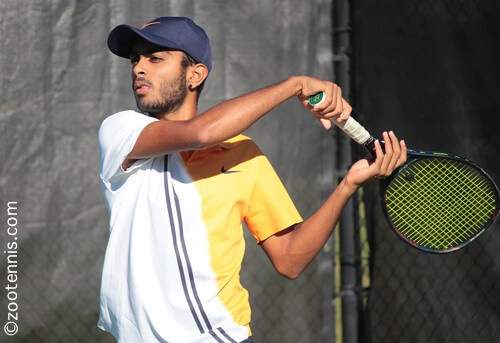 Rain arrived late on Monday, the tournament's first day, and although the delay was brief, the lack of lights at the Halton-Wagner Tennis complex meant many girls' first round matches were pushed into Tuesday. Rain arrived much earlier that day, just after noon, but the boys did complete their second round of singles, using the traditional best-of-three format.
An all-day rain on Wednesday kept any matches from being played, and with Tropical Storm Michael looming Thursday, the entire doubles competition was cancelled, with only one boys doubles match played to completion. Although Charlotte was spared the worst of the storm, heavy rain and 25 mph winds buffeted the area, scrapping plans to play the girls' second round indoors at a distant site.
[PHOTO GALLERY: See images from the tournament]
Friday dawned clear and cool with one girls first-round match still to be completed, while three girls had managed to make it through to the third round. The boys played their third round and quarterfinal matches Friday, with a match tiebreaker in lieu of a third set. The girls, who had been converted to the match tiebreaker format in the second round, faced three matches on Friday just to arrive at the semifinals.