Recruiting Feature
Signing Week 2018
by Julie Wrege, 12 November 2018
At long last, the time has come. Today, The Tennis Recruiting Network and CrampsAWAY kick off our coverage of Signing Week 2018, and our slate of articles is ready to go.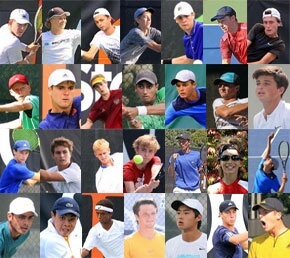 This Wednesday, November 14th, is Signing Day - the first day that high school seniors can formally commit to Division I or II tennis programs. We have been counting down the days for the past month, but today we switch to our Signing Week coverage.
Signing Week is a signature event here at TRN. All week, TennisRecruiting.net will bring you special content celebrating the Class of 2019 and their college decisions. Here is our planned coverage schedule for the week with a chance for more stories to be added as the commitments roll in ...
CrampsAWAY Signing Week Series
Blue Chip Update
First thing's first. Let's check in on the blue chip seniors.
The tables below show the blue chip athletes and their latest recruiting statuses. The Commitment column shows whether the recruit has made a verbal commitment or is undecided, while the Interests column indicates schools of interest for uncommitted players.
Boys Status
As was the case back in October, there are only a few blue chip boys remaining on the table - and there has been no real movement with the four remaining uncommitted boys. All of these players are keeping their candidate schools private.
We will continue to reach out to these boys over the coming weeks - and keep you up to date on their progress.
Girls Status
There has been some excitement on the girls side with two blue chip girls announcing their commitments over the past week. Angelica Blake of Boca Raton, Florida, got things started by announcing her commitment to Stanford, which TRN carried in this article.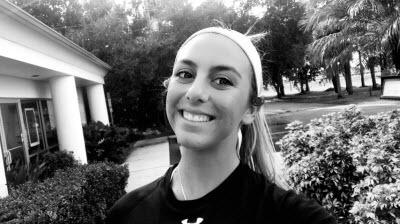 Gia Cohen announced her commitment to Georgia Tech
Later in the week, Gia Cohen, who has been focusing on ITF junior and professional events kept things moving when she announced her commitment to Georgia Tech. Cohen has gone 11-4 in ITF junior tournaments over the past year - including an appearance in the singles semifinal at the Eddie Herr International last November.
All in all, 16 of the 26 blue chip girls have now announced their commitments, and that number will go up by at least one on Signing Day. This Wednesday, three-time state champion Alana Wolfberg plans to announce her commitment. We will have coverage of that announcement right here at TRN.
We will keep an eye on all of these players as their stories continue to develop … but we already have a lot of content on the schedule. Make sure to bookmark TennisRecruiting.net as your online home for all things Signing Week!
About CrampsAWAY
CrampsAWAY is proud to sponsor the Countdown to Signing Day series of articles at TennisRecruiting.net.
What is CrampsAWAY Pro?
CrampsAWAY Pro is an all-natural, food-grade liquid supplement that can prevent or instantly stop cramps. CrampsAWAY comes in convenient single-serve packets, perfect for any athlete on-the-go. CrampsAWAY Pro is completely safe and free of any banned substances. It's also NSF Certified for Sport, so athletes can use it whenever needed, with the assurance that they are not putting anything foreign, unhealthy or illegal into their bodies.
Are any elite athletes using CrampsAWAY?
Absolutely! CrampsAWAY Pro has become the go-to cramp solution for many of the best athletes in the world; including pro sports teams in the NCAA, NFL, NBA, MLB and MLS. Also, many top ATP players use CrampsAWAY Pro as a competitive advantage, including John Isner, Jack Sock, James Blake and Tim Smyczek.
Connect with CrampsAWAY on Facebook, Instagram, Twitter, and YouTube - or on their website.
Leave a Comment
More Website News
13-Jan-2020
Spring Star Ratings Period Begins
Twice a year, TennisRecruiting.net updates its Star Ratings - sometimes known as "The Stars". Our next update to the Star Ratings comes in mid-March - and those ratings will be based on players' highest rankings during the first eight full weeks of the year - from the week of January 6 to the week of February 24, 2020. We invite players to review their player records to ensure accurate ratings.
11-Nov-2019
Fall Signing Week 2019
At long last, welcome to Signing Week! Signing Day is this Wednesday, November 13, and we are ready to rock. TRN and CrampsAway kick things off with a look at the schedule and an update on the Blue Chip boys and girls.
14-Oct-2019
Countdown to Signing Day 2019
College Signing Day is just a little under a month away. November 13 is the first day of the college signing period, the first opportunity for this year's seniors to sign National Letters of Intent with Division I or Division II schools. As always, The Tennis Recruiting Network and CrampsAway are here to keep you up to date on all the happenings.