Special from
Zoo Tennis
The global scope of tennis has been a fact of life, both in the professional ranks and in U.S. colleges, for many years now. But China is not content with its current presence on the international tennis scene, despite the rapid strides its juniors and pros have made this decade. In an attempt to expand the development skills of those teaching the game in China, the Federation of University Sports of China— the Chinese equivalent of the NCAA—has sent 25 coaches to Arizona State's campus in Tempe this semester to learn what it takes to develop players at the Division I level.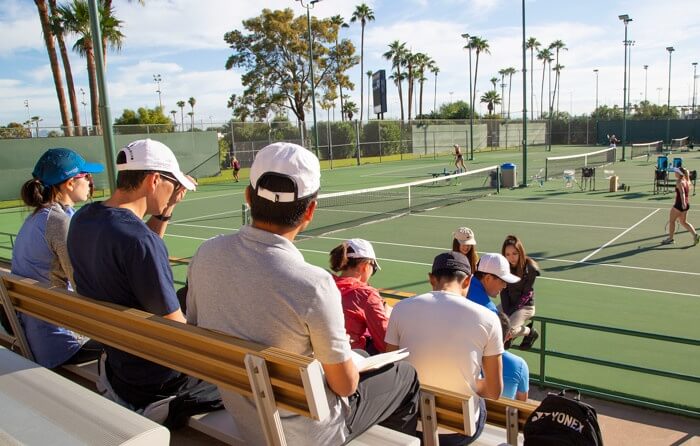 Chinese Coaches Watch an ASU Women's Practice
© Arizona State University
The Pac-12 Conference and Global Launch, an Arizona State program facilitating the university's international outreach, have worked with the FUSC for several years, with tennis and women's volleyball added to the training program for Chinese coaches for the first time this year.
"The Pac-12 asked if its schools would be interested in participating in a coaching training program, with Chinese athletics coaches, and maybe three or four universities raised their hands," said Susan Edgington, Chief Operating Officer at Global Launch. "We gave them the option of a couple of sports after the first two years, where we had had the same batch of sports. It was ASU's desire to share this program across more sports; tennis was one of the sports we offered to them that they gladly accepted."