NCAA Roundtable
NCAA Tournament: Dark Horses, Upsets and Overall Champions
by Rhiannon Potkey, 3 May 2019
The time has arrived.
The NCAA Division I men's and women's tennis championships begin today with first-round action taking place at campuses across the country.
The 64 men's and women's teams received their road maps to a potential national title on Monday night when the draws were announced. (men's bracket, women's bracket).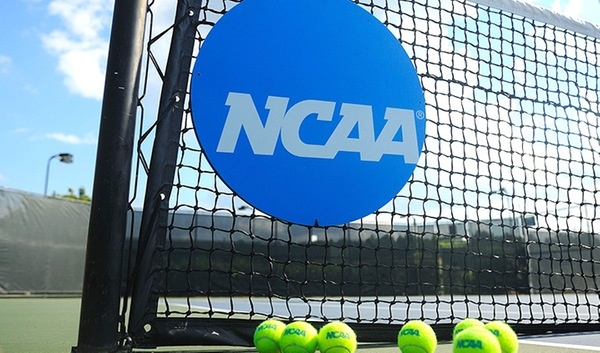 This year features a new twist with the debut of the Super Regional format. Each Super Regional campus site features two teams playing a single-elimination format on May 10th or 11th. The Super Regional winners advance to the USTA National Campus in Lake Nona, Florida, where eight teams will contend for the national championship May 17-19.
Ohio State was awarded the No. 1 overall seed in the men's bracket. The Buckeyes, who reached the final last year, have never lost an NCAA tournament match on their home courts. Georgia was awarded the No. 1 seed in the women's bracket. The Bulldogs have won two NCAA team titles.
We will be making some tournament predictions for all the matches on our sister site - SLAM.tennis. You can also follow the action on Twitter (@slam10s).
If you haven't already, be sure to check out the fifth annual SLAM/TRN May Madness Bracket Challenge, presented by Tennis Warehouse.
To get you ready for all the action, Tennis Recruiting Network invited some of our college tennis contributors to answer questions about the season and the NCAA tournament.
Yesterday, they provided their thoughts on the major storylines they followed and what they think about the new Super Regional format. Today, we'll check back to get some predictions on dark horses and eventual champions.
Q) What teams in the men's and women's draws are your dark horse picks to make a deep run? Are there any upsets you see in either draw?
Colette Lewis, Zoo Tennis

I wonder if the definition of "deep run" has changed now with the new Super Regional format, but as for regional hosts who might not get to the Super stage, I would offer both No. 15 seeds: the Illinois men, who have a dangerous Cal team to contend with, and the Oklahoma State women, who have a tough route that would probably require a win over 19th-ranked Miami. I also think the Tennessee women, ranked No. 20, have a good shot at emerging in North Carolina State's region.
Last year, half of the top eight seeds failed to make the women's quarterfinals, and while I don't see that happening again, there's too much parity now to expect chalk, with unseeded Cal and No. 9 seed Texas viable candidates to advance to Lake Nona.
Last year, two men's teams with double digit seeds made the quarterfinals, and TCU and UCLA could replicate that this year, although my "dark horse" pick for the title is No. 7 Mississippi State, TCU's anticipated Super Regional opponent. Led by top-ranked Nuno Borges, the Bulldogs have only three losses, two at February's Team Indoor Championships, and I'm sure they'd relish another shot at No. 3 Florida - the only team to beat them in SEC play - in the NCAA semifinal.