College Feature
Saint Francis Men's Program in Urgent Need of Recruits
by Rhiannon Potkey, 1 July 2019
Coaches always expect to be busy recruiting during the summer. Lisa Swope just never imagined it would be this extreme.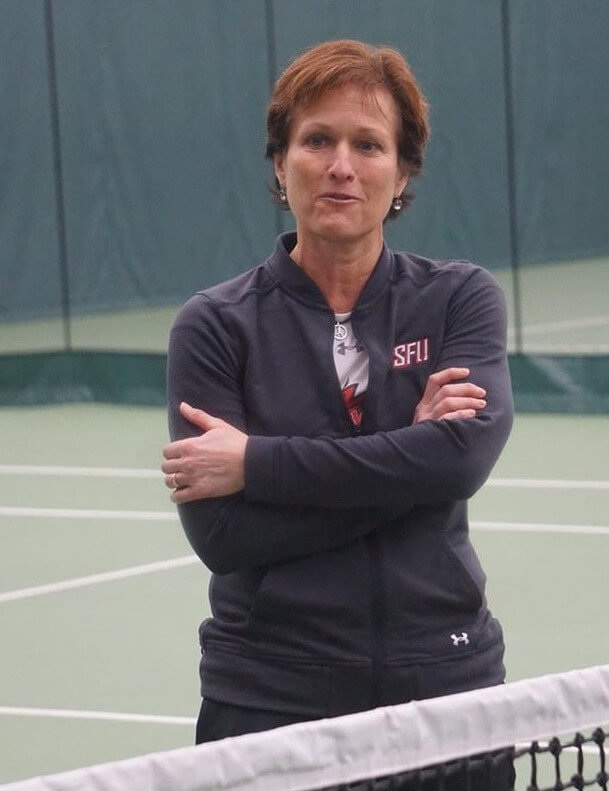 Lisa Swope
Saint Francis University announced on June 14 it was reinstating the men's tennis program for the upcoming 2019-20 season. Five days later, Swope was named the head coach for both the men's and women's programs.
Having only arrived at SFU in January as the interim women's head coach, it's been quite a whirlwind for the former Akron player.
Swope is now scrambling to fill an entire Division I men's roster in less than three months at a time when most senior recruits have already signed with schools.
"I definitely have money available and scholarships available for 2019," Swope said. "I am looking to get at least a roster of six guys so we can be NCAA compliant to play in the fall, and the roster can hold as many as 10."
SFU, which is located in Loretto, Pennsylvania, began play as a varsity men's sport in 1956 and joined the Northeast Conference for its inaugural men's tennis season in 1986.
SFU suspended the program for the 2018-19 season as a cost-saving measure during the university's overall restructuring plan. SFU continued to provide athletic aid for the players that remained at the school.
"The trend for many schools was to cut tennis, but the athletic department was able to convince the administration to not cut our men's program and just suspend it while they went through this reevaluation period," Swope said. "They eventually decided tennis brings in a good caliber of student-athlete and brings more students to campus overall."