Commitment Profile
Princeton-Bound Blue Chip Dale Has A Love For Tennis, Piano
by Rhiannon Potkey, 30 June 2020
Any time Andrew Dale needs a break from tennis, he sits down at a piano and begins playing.
The blue chip from Leesburg, Virginia has studied classical piano since age 4. During the height of the coronavirus pandemic, Dale was spending nearly three hours a day working on his music.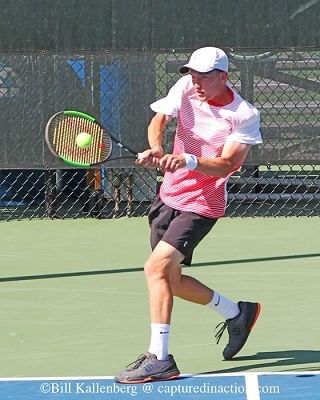 Blue Chip Andrew Dale Is Part Princeton's 2020 Class
© Bill Kallenberg/CapturedInAction
Dale created a high school project as a freshman that required him to learn one of Chopin's Four Ballades each year. He just recorded the final piece, and posted it on his personal YouTube page alongside the others.
"Piano has become an integral part of my life and I can't imagine what life would be like without it," said Dale, who is heading to Princeton as part of the Class of 2020. "Some of my best memories have come from airports that have pianos and getting a chance to play pieces I have been working on during a layover after a long flight. People would stand around and kind of watch it."
Beyond the strong academics and tennis, an added attraction to Princeton for Dale was the Effron Music Building, which opened in the Fall of 2017.
"They have 48 Steinway grand pianos," said Dale, who plans to study chemical and biological engineering and go to medical school. "I can potentially pursue music as a minor or concert piano performance as a minor. That would be really cool."