Player Spotlight
Spotlight Players of the Week: Hannah Kassaie & Grant Lumkong
by Rhiannon Potkey, 6 July 2020
SPOTLIGHT ON Hannah Kassaie (Highland Heights, Ohio)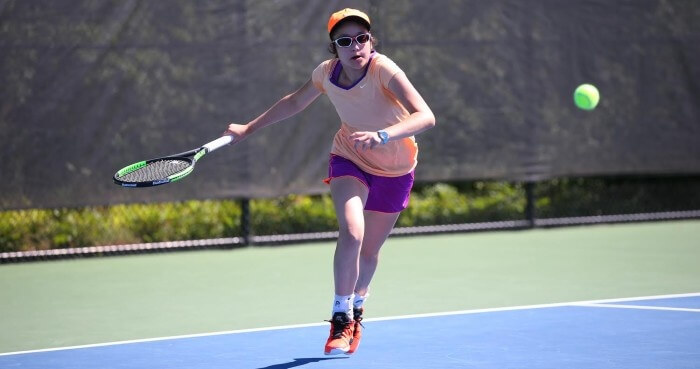 Music on your playlist: Anything pop that is upbeat. I will even listen to the radio sometimes on the way to matches.
Dream vacation destination: Chiang Mai, Thailand, because that is where my mom grew up. She always tells me stories about Songkran, the Thai New Year and it's something I would like to experience one day. It's really fun. They go in cars and pickup trucks and everybody splashes water on each other because it's really hot.
Favorite food: Persian or Thai food.
Favorite athletes: Roger Federer and Nick Krygios
Future occupation: I want to become a doctor. I like helping people and talking to people and I have grown up watching my parents as doctors. They are so knowledgeable and caring at work and even with me when I am sick or injured. They always know what to do and I have always looked up to them for that.
If you could have dinner with anyone dead or alive, who would it be: My ancestors like my grandparents or great grandparents. I want to know what the culture was like back in the day and learn about the people that make me who I am today.
Must-watch TV show: Avatar: The Last Airbender
Favorite movie: Star Wars and Hunger Games
If I am not playing tennis, I am … spending time with family and friends or learning languages or playing piano. I am pretty fluent somewhat in Persian since I speak it at home, and I am learning Thai and learning French. Quarantine has helped me work on all of those a lot more.
Instagram handle: @hannahkacai