Commitment Profile
Family Ties Provide Comfort For Binder At Pacific University
by Rhiannon Potkey, 9 July 2020
Cassidy Binder was preparing to make her official visits to Division I schools when the coronavirus pandemic shut down much of the country. The Class of 2020 four-star had greatly improved her ranking over the last year and started receiving more interest from coaches.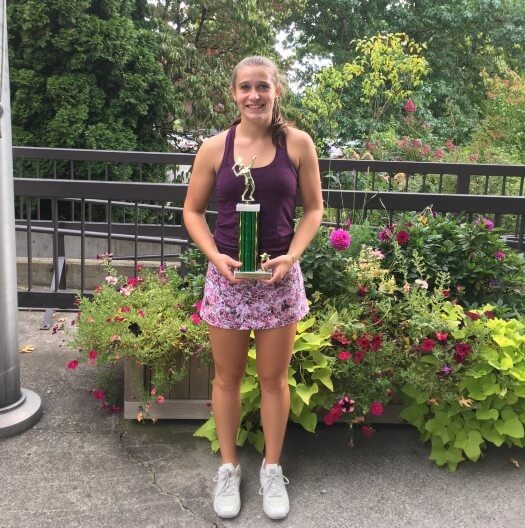 Four-Star Cassidy Binder Will Attend Pacific University
© Contributed Photo
Binder was eager to learn more about the opportunities, but always knew she had a great option waiting if things didn't work out. Her mother, Traci Binder, is the head coach at Pacific University, a Division III school in Forest Grove, Oregon. Her older sister, Sydnie, is a rising junior for the Boxers.
Traci wanted Cassidy on the team, but intentionally gave her space to make her own decision. She didn't want her to feel obligated to stay with the family.
The health pandemic made Cassidy's choice more clear. Although she was intrigued by playing for a higher-level program, she felt more comfortable staying closer to home and committing to Pacific.
"I am already there all the time and everyone always feels like family. I just really like the energy and I thought it was just the right place," Cassidy said. "I thought I might go to D-1, but this just seems like a really good school for me."
Her decision was a major recruiting coup for Pacific. Cassidy is the first four-star to join the program since TRN began tracking players.
"She really is a Division I player. She is so talented. Unfortunately, she wasn't able to make those visits and I feel bad she didn't get that experience," Traci said. "But I am also very excited for her. She will have the ability to do so much at our school. She can go really far in ITAs and can make history at Pacific, which is cool."