Recruiting Profile
Garcia Muriel Grateful for Long Journey That Led to Denver
by Rhiannon Potkey, 26 February 2021
Patricio Garcia Muriel arrived in the United States in the seventh grade to attend boarding school. His parents wanted him to experience a different culture, gain more independence and learn English.
Garcia Muriel grew up in Mexico City, and began playing tennis at age 5. But he had never participated on a team until joining Rumsey Hall School in Washington Depot, Connecticut.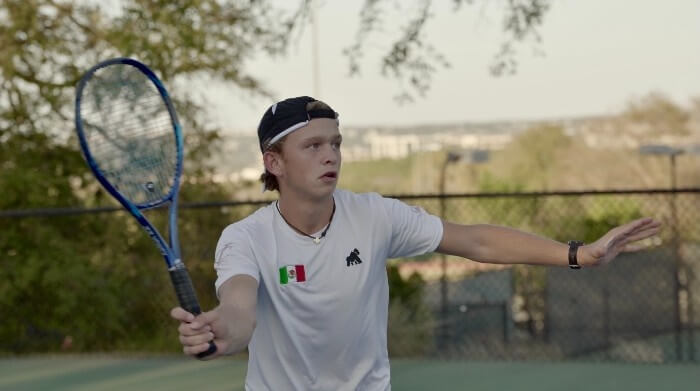 Patricio Garcia Muriel Has Committed to Denver
© Contributed Photo
"I got really into it and started watching YouTube videos of college tennis teams and got hooked," Garcia Muriel said. "I went from watching those to making a phone call to my parents in the eighth grade telling them I wanted to play Division I tennis."
Garcia Muriel never lost sight of his goal, and took a big step to making it a reality. The four-star senior out of St. Stephen's Episcopal School in Austin, Texas has committed to the University of Denver.
"I put a lot of emphasis on academics and not just athletics," Garcia Muriel said. "We were looking all over the country at programs that could offer me the best tools to be successful on the academic side and also the best chance to pursue a professional career in tennis if that would be the choice by the end of my four years. I found that with Denver."
Garcia Muriel started emailing college coaches during his junior year at St. Stephen's. As he narrowed down the list and researched every school, Denver became one of the most desirable options.
"I thought it could be a very good match so I sent a more customized email to Coach (Ricardo) Rubio to let him know I was interested in Denver and that I would love the chance to talk with him over the phone and get to know each other," he said. "It started with an initial phone call in April and we remained in touch and I kept updating him on how my tennis was going."