Coaches Corner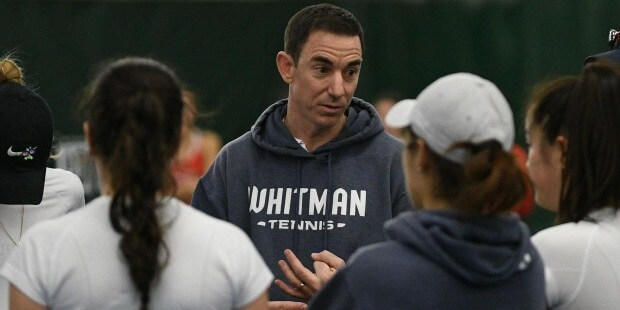 No one path to becoming a college tennis coach is the same. How did they get to their current jobs? What do they look for in potential players now? In this edition of Coaches Corner, Whitman College women's head coach John Hein details his journey. Story
Connect with Lotto Elite on Instagram and Facebook.
Last Event:
January 2020
Winter Nationals (Boys, Girls)
Up Next:
Mar 6-10, 2021:
USTA National Spring Team Championships
| Date | Host City | Events |
| --- | --- | --- |
| 3/6 | Mobile, AL | BG18-14 |
| 3/6 | Tucson, AZ | BG12 |


| | |
| --- | --- |
| Photo galleries are proudly presented by College Tennis Experience Showcase Camps. | |
adidas adiplayer is the proud sponsor of the National Showcase Series, a set of USTA-sanctioned tournaments open to players from all sections. Compete against players outside of your district or section - and earn credit towards your Tennis Recruiting ranking.
Date
Tournament
Events
2/04
L6 City of Plantation Jr Chmps
Plantation, FL
BG12-18
2/11
L2 USTA National
Las Vegas, NV
BG18
2/18
L3 Closed Florence
Florence, SC
BG18
2/18
L5 Open City of Plantation Jr. Chmps.
Plantation, FL
BG16-18
2/25
L5 Open Canas Tennis SPLITZ Chmps
Boynton Beach, FL
BG16-18
3/04
L5 Open One Love Tennis Jr. Champs of the South
Peachtree Corners, GA
BG12-18
3/18
L3 Georgia Bowl Open
Rome, GA
BG12-18
Click here for the complete
Series Schedule
The Tennis Recruiting Network is proud to present exclusive college content covering men's and women's college tennis programs from around the country.
Smith Stearns Tennis Academy is proud to present the College Commitment Lists. Check out the latest commitments here - and the full listings below.
Full Listings: Boys' Commits & Girls' Commits
Smith Stearns Tennis Academy
- training young players with a true passion for tennis since 2002.
| | |
| --- | --- |
| For all things college tennis, check out College Tennis Today - with coverage, insight, and analysis of the game. | |
The lifeblood of Tennis Recruiting is its rankings - and our team has been ranking tennis players for more than two decades. Learn about tennis rankings in general - as well as our best-of-breed ranking system.
Recent Tournament Forecasts
Click here for the complete list of all of our
Tournament Forecasts
.
Help build our following.
Follow us on Facebook