Notes
The table above lists all recruits as of May 24, 2021. In addition to the Star Rating, we display the highest TRN, UTR, ITF junior, and WTT rankings for each player since January 1, 2020, and for international players we display the TRN ranking they would hold if eligible.
Also Receiving Consideration
We reviewed the resumes for more than 50 teams for these rankings. Teams that received strong consideration from our insiders and almost made our list are (alphabetically) as follows: Colby, Colorado College, Haverford, Hobart & William Smith, Johns Hopkins, Wesleyan (CT), Whitman
Making Their Case
Case Western Reserve University has had a strong men's tennis program for years, but 2021 was a banner year by any measure. As a team, the Spartans reached the NCAA Tournament final for the first time in school history, besting their Elite 8 appearance from 2014. They return a strong nucleus of players next season that includes sophomore standout James Hopper who reached the quarterfinals of the NCAA singles championship. Hopper also teamed with graduating senior Matthew Chen to reach the doubles quarterfinal.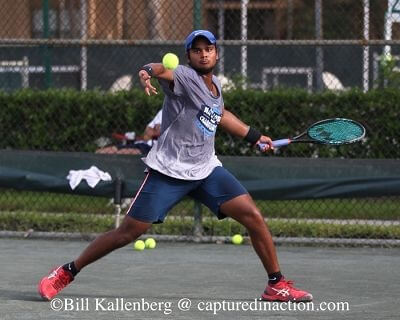 CWRU Head Coach Todd Wojtkowski and his staff have always put together strong recruiting classes that have ranged between No. 11 and 23 every year since 2010. But 2021 was a banner year for Wojtkowski on the recruiting trail as well, and we are excited to tab the Spartans recruiting class as the tops in Division III.
Five strong American players are heading to Cleveland this coming fall, including Top 100 national seniors Ansh Shah (Oak Brook) and Casey Hishinuma (Palatine) from Illinois. Shah holds the highest UTR (12.36) of any D-III recruit, while Hishinuma has had a great deal of success in USTA Midwest Sectional play. They will be joined by 4-Star senior Pranav Ikkurthy of Boca Raton, Fla., as well as Ajay Mahenthiran - the top-rated senior from the state of Indiana. Last but not least is local product and 4-Star senior Benjamin Martin who will make the hour-long drive to CWRU from nearby Novelty, Ohio.
Wojtkowski is excited about the culture he has built at CWRU, and he expects this group of talented newcomers to blend in nicely - on and off the court.
"Having an incoming class of this caliber is a complete testament to the current men and alumni that epitomize the term student-athlete", said Wojtkowski. "This past season we had a trip to the NCAA Final and a 3.9 team GPA, and each of our recruits saw this is a special place where everyone truly strives to climb their way to the top academically and in tennis. Each and every player takes great pride in this incredible culture and camaraderie we have. This has all led to more and more talented athletes seeing CWRU as a great destination to get the most out of their game - and the most out of their own self as a result."
High Five
A number of strong recruiting classes caught our eye - including the trio of recruits heading to Williams College. Former Blue Chip recruit and Kalamazoo competitor Jack Truwit of Darien, Conn., took a gap year and will enroll this Fall. Joining him are 4-Star seniors Shawn Berdia (McLean, Va.) and Andrew Chong (Phoeniz, Ariz.). All three of these seniors have been ranked in the Top 100 of their class - and they are good enough to give the Ephs the No. 2 recruiting class among D-III programs.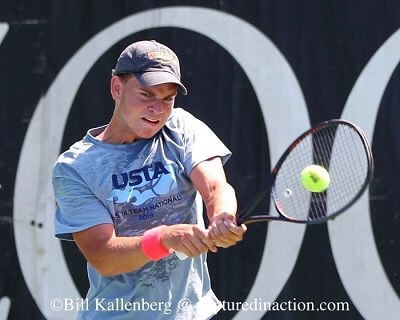 Checking in at No. 3 on our list is the Chicago Maroons. Head Coach Jay Tee has attracted four 4-Star recruits to the Windy City - Andrei Leonov (Tampa, Fla), Patrick Liew (Greenwich, Conn.), Jacob Lowen (Boca Raton, Fla), and Phillip Otero (Pacific Palisades, Calif.) - as well as 3-Star senior Samuel Goidel (Montclair, N.J.).
The Carnegie Mellon Tartans and Swarthmore Garnet round out our Top 5 at No. 4 and No. 5, respectively.
Conference Clubhouse
The 25 programs in our rankings hail from 12 different conferences - but top marks have moved a bit. Two conferences - the University Athletic Association and Southern California Intercollegiate Athletic Association - lead all conferences with five ranked programs apiece.
The UAA usually has strong representation, and 2021 is no exception as they bring both strength and length. The UAA has three of the Top 4 classes and five in the Top 13. In addition to top-ranked CWRU and Top 5 programs Chicago (No. 3) and Carnegie Mellon (4), the conference is represented by Brandeis Judges (12) and Wash U Bears (13).
SCIAC teams in the rankings are led by the Pomona-Pitzer Sagehens at No. 17. Other ranked SCIAC classes are the Claremont-Mudd-Scripps Stags (18), Caltech Beavers (21), Occidental Tigers (23), and Redlands Bulldogs (25).
The only other conference with more than two representatives in the rankings is the NESCAC with four.
Drop Shots
Scattershooting through the rankings …
State of Mind - 14 different states have recruiting classes in our rankings. Massachusetts and California lead all comers with 5 ranked classes apiece.
Warm Welcome - Two programs are making their debut in our recruiting class rankings. The Asbury Eagles and Pacific Boxers have their first-ever ranked recruiting classes - checking in at No. 22 and 244, respectively.
Familiar Faces - 18 of the 25 classes in our rankings appeared in last year's 2020 D-III recruiting class rankings.
Perfect Attendance - We have conducted our D-III rankings every year since 2010, and three programs have appeared on all 12 lists: CWRU (No. 1), Chicago (3), and CMS (18).
Welcome Back - The University of the Redlands are back in the rankings for the first time since 2017. That is the longest hiatus of any previously-ranked program - albeit a short one.
Best Ever - In addition to the two newly-ranked programs, five schools are posting their best-ever recruiting class rankings in school history: CWRU (1), Williams (2), Swarthmore (5), Babson (9), and Carleton Knights (14).
Coming Friday … D-III Women
We wrap things up with the women later in the week. This coming Friday, TennisRecruiting.net will complete its 2021 recruiting class ranking series with a look at the top 25 women's D-III recruiting classes. Check back for that list - as we celebrate the new blood in college tennis.
Leave a Comment
More Recruiting Class Rankings
25-Jun-2021
2021 Top NCAA D-III Women's Classes
The Tennis Recruiting Network and Mizuno wrap up their recruiting class ranking series with a look at the mid-majors. Today we present the Top 25 NCAA D-III Women's Recruiting Class Rankings for the Class of 2021
18-Jun-2021
2021 Top Mid-Major Women's Classes
The Tennis Recruiting Network continues its recruiting class ranking series this week with a look at the mid-majors. Today we present the Top 25 Women's Mid-Major Recruiting Class Rankings for the Class of 2021.
14-Jun-2021
2021 Top Mid-Major Men's Classes
The Tennis Recruiting Network continue its recruiting class ranking series this week with a look at the mid-majors. Today we present the Top 25 Men's Mid-Major Recruiting Class Rankings for the Class of 2021.